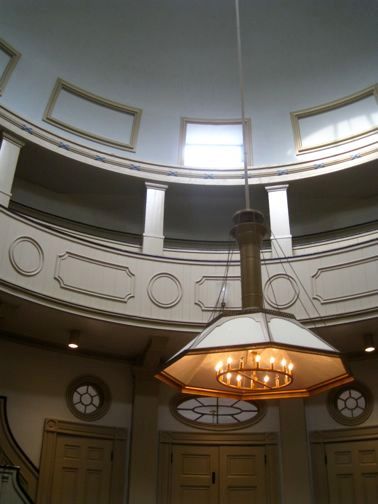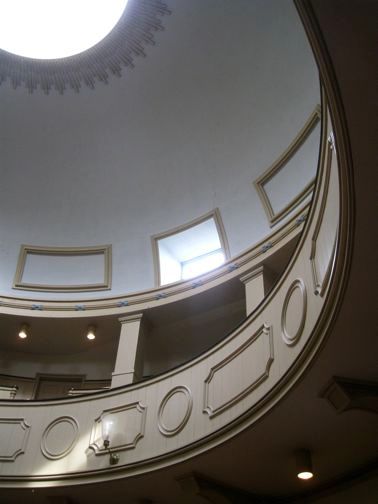 The surgical amphitheatre, a bright rotunda perched on the top of Pennsylvania Hospital. Admission was paid to attend the surgeries performed here, the proceeds of which funded care for the sick and poor.
This space might also be familiar to those who are familiar with the works of
Thomas Eakins.
The hospital, started in part by some fellow named Franklin, is an architectural treasure, a beautiful mix of Federal and Georgian styles. Very mature azaleas, boxwoods and magnolias surround it. The foyer stairwell is a marvelous, spidery thing.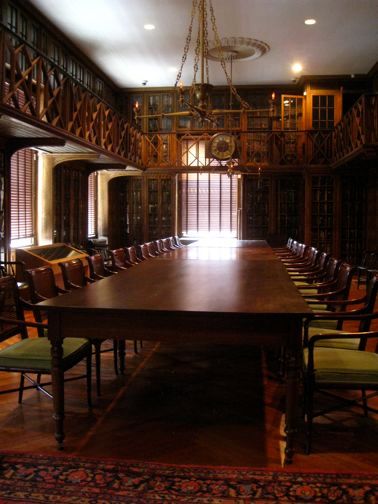 The library. In which we find...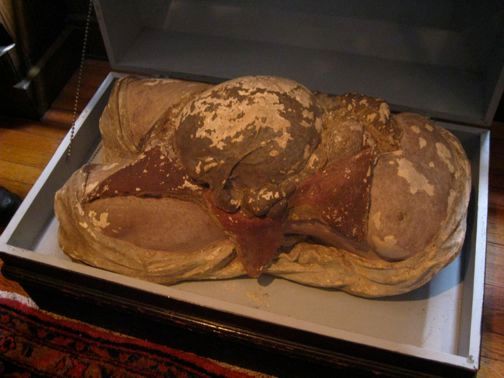 An eighteenth-century anatomical model of a pregnant woman's torso.