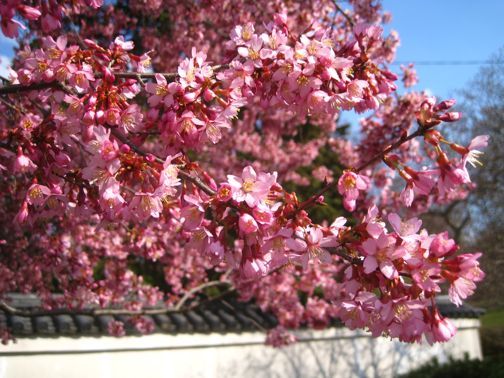 Visited
Shofuso Japanese House and Garden
this week, which is a traditional-style Japanese house and nationally-ranked garden in Philadelphia's West Fairmount Park. Shofuso was built in Japan in 1953 using traditional techniques and materials and exhibited in the courtyard at the Museum of Modern Art in New York. It was moved to Philadelphia in 1958, to the site of several previous Japanese structures dating to the 1876 Centennial Exposition. In 2007, internationally renowned artist Hiroshi Senju, inspired by our waterfall, donated 20 murals to Shofuso. A viewing garden with koi pond and island, a tea garden, and a courtyard garden comprise the 17th century-style Japanese walled and fenced garden of this historic site and museum.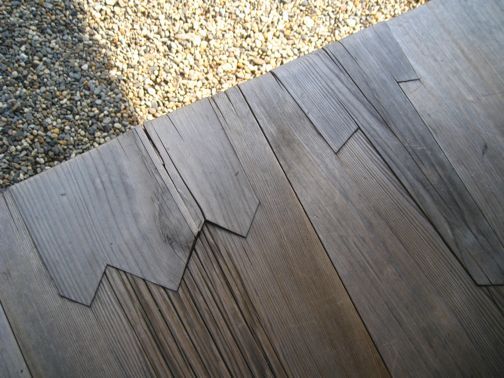 Note that the grain in the repaired wooden deck is as closely matched as possible.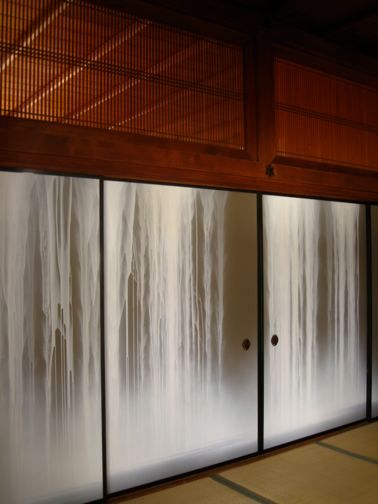 The paintings on the interior panels, entitled "Falling Colors," were donated by artist Hiroshi Senju.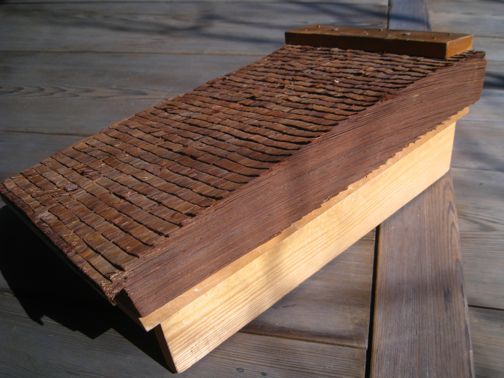 A model of how the roof is built: bundled layers of Japanese cedar bark pinned with bamboo nails. The roof, once completed, lasts for thirty years.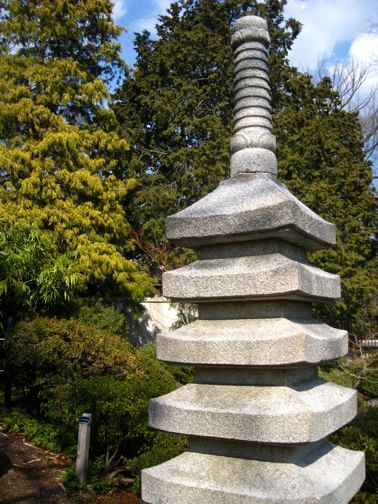 Will post pictures of the garden once blooming season commences. Even in early spring the garden is gorgeous: the proportions, scale and rhythms are perfect. Never seen a garden more well-structured. At least to my untrained eye, anyway.